321 White Horse Pike Hammonton, New Jersey 08037
| | |
| --- | --- |
| Posted on April 27, 2015 at 1:27 PM | |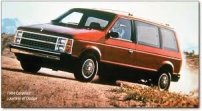 Overlooked affordable collector cars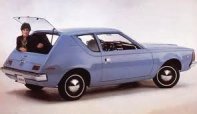 Do you want to get into the collector car hobby and have limited funds? There are plenty of currently undesirable or overlooked future collector cars out there that can be had for a bargain basement price now. Think about today's most sought after collector cars like big block muscle cars and exotic sports cars, there was a time when these were just used cars that sold in the classifieds of your local paper barley notice. There is really no sure fire way of determining what cars will shoot up in value in the future, but a few basic rules seem to apply historically.  
If it was desirable new then chances are in the future there will be plenty of fans out there want one. Think of the Mazda Miata first generation. These cars sold in large numbers for a two seat sports car so they are still easy to find cheap. The little Miata is very reliable, easy to fix and get parts for.
For the most part Japanese cars have been overlooked in the collector car world, but this is now turning around. The first generation Datsun Z cars have been strong for years, but others are starting to go up in value.  The first Hondas to come to the US the Z 600 coupe and N 600 sedan are rare sights on the road today and would make a great collector car. Toyota Celica, Datsun 510, Datsun B 210, Mazda RX 7, the list can go on for pages, cars like these were fun to drive, economical and reliable, all good traits in a collector car today.
There are certain cars that always bring up the "I had one of those back in the day story" when you see one on the road today. These tend to be the basic transportation cars that sold in huge numbers then just got tossed like yesterdays trash when they became worn out. These cars may never bring top dollar in the sales department, but will bring many smiles to the people the remember them and wish they had one now. The seventies had a bumper crop of these cars. Ford Pinto, Maverick. Chevy Vega, AMC Pacer, Gremlin, Dodge Dart, Ford Mustang II, VW Beetle, Plymouth Valiant. Any of these cars can be found for great prices today and make for a fun head turning car to drive.  
The eighties and nineties had a fair share of potential overlooked collector cars too. Some that come to mind are the Dodge Omni GLH,  Ford Thunderbird Turbo Coupe, Dodge Stealth, Mustang SVO. The seventies were a tough times with a lot of new governmental regulations and the fuel embargo affecting overall performance and design. In the eighties and nineties manufacturers were starting to build a little more performance and excitement back into their cars. 
In general convertibles, manual transmissions and sporty cars always seem to be high on the list of collector car features, but that doesn't mean a station wagon or other basic family car should be past by.  People have a soft spot in their hearts for the cars they grew up with and have fond memories of. For most of us they tended to be basic every day cars. Save one of these overlooked cars today and you could wind up with tomorrows treasure. A 1984 Dodge Caravan selling at Mecum for 200K? in 2025, One never knows!          
Categories: Classic car purchase
/