321 White Horse Pike Hammonton, New Jersey 08037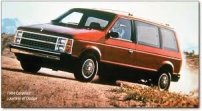 Overlooked affordable collector cars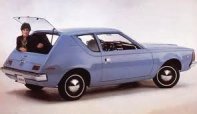 Do you want to get into the collector car hobby and have limited funds? There are plenty of currently undesirable or overlooked future collector cars out there that can be had for a bargain basement price now. Think about today's most sought after collector cars like big block muscle cars and exotic sports cars, there was a time when these were just used cars that sold in the classifieds of your local paper barley notice. There is really no sure fire way of determining what cars will shoot up in value in the future, but a few basic rules seem to apply historically.  
If it was desirable new then chances are in the future there will be plenty of fans out there want one. Think of the Mazda Miata first generation. These cars sold in large numbers for a two seat sports car so they are still easy to find cheap. The little Miata is very reliable, easy to fix and get parts for.
For the most part Japanese cars have been overlooked in the collector car world, but this is now turning around. The first generation Datsun Z cars have been strong for years, but others are starting to go up in value.  The first Hondas to come to the US the Z 600 coupe and N 600 sedan are rare sights on the road today and would make a great collector car. Toyota Celica, Datsun 510, Datsun B 210, Mazda RX 7, the list can go on for pages, cars like these were fun to drive, economical and reliable, all good traits in a collector car today.
There are certain cars that always bring up the "I had one of those back in the day story" when you see one on the road today. These tend to be the basic transportation cars that sold in huge numbers then just got tossed like yesterdays trash when they became worn out. These cars may never bring top dollar in the sales department, but will bring many smiles to the people the remember them and wish they had one now. The seventies had a bumper crop of these cars. Ford Pinto, Maverick. Chevy Vega, AMC Pacer, Gremlin, Dodge Dart, Ford Mustang II, VW Beetle, Plymouth Valiant. Any of these cars can be found for great prices today and make for a fun head turning car to drive.  
The eighties and nineties had a fair share of potential overlooked collector cars too. Some that come to mind are the Dodge Omni GLH,  Ford Thunderbird Turbo Coupe, Dodge Stealth, Mustang SVO. The seventies were a tough times with a lot of new governmental regulations and the fuel embargo affecting overall performance and design. In the eighties and nineties manufacturers were starting to build a little more performance and excitement back into their cars. 
In general convertibles, manual transmissions and sporty cars always seem to be high on the list of collector car features, but that doesn't mean a station wagon or other basic family car should be past by.  People have a soft spot in their hearts for the cars they grew up with and have fond memories of. For most of us they tended to be basic every day cars. Save one of these overlooked cars today and you could wind up with tomorrows treasure. A 1984 Dodge Caravan selling at Mecum for 200K? in 2025, One never knows!          
Are you thinking of getting into the classic car hobby but just haven't been able to make that big jump into an actual purchase. You have a lot of questions like, What car is right for me, where do I find the best cars, how much should I pay?  Do I look for a project car or purchase a complete ready to drive car?
Here are a few simple steps you can follow to make sure you end up with a car or project that you will enjoy for years to come. These steps will help you avoid making common mistakes and winding up with a project that sits for years untouched in your garage or back yard never to be completed.
1. What car do I get? Passion drives most classic car purchases. What car makes your head turn when you see one on the road? What car did you always want as a kid, but never been able a get? It may be a car you already owned that you let get away. Whatever car or truck does it for you is the one you should look for. Just remember the car you choose must match your budget and skill level you have or it may end up in that "never got around to it, never finished" pile in the back of the garage. Always loved Ferrari 308s, but your on a beer budget. Look for a Fiat X/19. Same Italian mid engine flavor on a much more affordable level. My point here is don't let your passion get the best of you. You will have much more fun with a car you can actually use and take to shows than you will with a pile of parts that may never see the light of day. Buy what fits your budget!
2. That brings us to a very important subject. Budget. If you plan on restoring the car yourself and have a number in mind, times that number by three. Restoration costs can skyrocket quickly especially if you are doing a checkbook restoration, farming most of the work out. The best way to keep these costs down is to purchase the best example of the car you want, that you can afford, in the first place. Avoid rusty examples. Rust and body repairs are one of the biggest budget eaters in a restoration. If you are purchasing a finished car have it checked over before you make the final purchase. A lot of so call restored cars out there are poor examples with a shinny new paint job hiding all kinds of sins.
3. Seek out help from people that know the car your interested in. A wealth of information can be found on the web about almost any car, but nothing can take the place of having a real person to help you with questions on your chosen make and model. The best way to do this is to join the local car club that caters to your make. People in the club will have the low down on the best places to get parts and service for your car. You will also make a lot of new friends with the same interest as you.
4. Popular makes an models are a little easier for beginners in the hobby. Cars like Mustangs, Camaros, MG and Triumph are not only easy to find for sale, but the aftermarket has plenty of companies selling the parts you need to get the job done. If a used or NOS part is not available, reproduction parts can be purchased to get you going. On these popular cars you can just about build an entire car from the parts offered in these companies  catalogs.    
5. One of the most important things you will need is a place to store and work on your new hobby. Without a good well lighted workspace any task you set out to do will become more of a choir than something you are doing for fun. A garage at your house is a good choice because your car will be right there waiting for you whenever you get some free time to spend on it. Make sure you have plenty of space for for what you plan to do. A frame off or rotisserie restoration will require more space than a small single car garage will offer. Heat and AC in the shop goes a long way for personal comfort when working, again remember if you don't like being in your workspace the greater the chances are the project will never get finished. Also If you plan on using classic car insurance on you car it is a requirement that the car be garaged.    
6. A final good point to make is when looking for your potential purchase look for those projects that people did give up on for whatever reason. A lot of the time these would be restorers have spent a tons of money on parts and labor, but just couldn't get the car finished. You may be able to swoop in and get a bargain of a lifetime. You will come across adds the say something like this "60K spent on restoration, must sell. asking 35k. Have all receipts." Check those out, let the other guy take the loss. You may be just the right person to give that car the happy home it deserves. 
/